RAW MATERIALS
BOTANICAL PERFUME IS ALIVE; THEREFORE NO RELEASE IS EVER THE SAME. THE NUANCE OF EACH SEASON CREATES A SUBTLE UNIQUE ASPECT TO EACH PERFUME.
I. Selection 
The French term 'terrior', used commonly in wine making, refers to the environmental factors that influence the characteristics of a plant, resulting in the unique aromatic variations that present between croppings. This nuance is completely unique to botanical perfume which is made from pure, whole plant material.  Our perfume starts with a selection of botanicals which are grown, harvested and distilled worldwide with sensibility to where they grow best. Our perfumer then diligently trials and tests multiple samples from the year's harvest to select the best raw materials. Our selections often inform our final fragrance formula.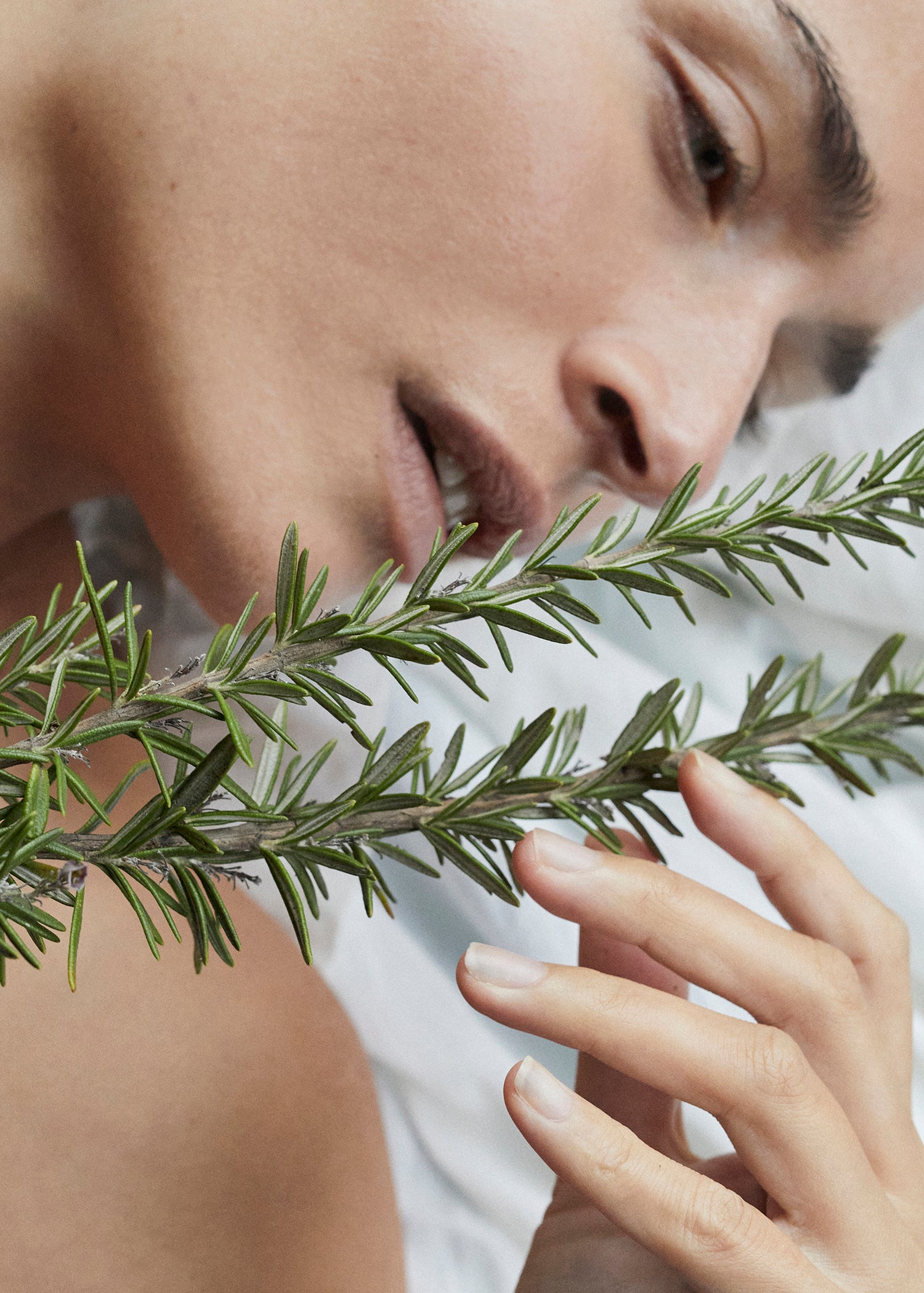 II. Dedicated to Nature
Many perfumers would argue that choosing to avoid synthetics or isolates in our perfume, is limiting. Our philosophy is that nature never restricts; rather, it offers abundant possibilities.  We believe that the scent of living plants holds a complexity that can scarcely be imitated with synthetics.  For example, a wild rose contains more than 400 different scent molecules which adds depth. In contrast, a synthetic rose contains only a small number of molecules, solely the peak aromatics, which only mimic a wild rose. Another element that distinguishes us from most natural perfume houses is that we elect not to work with isolates that are made in a laboratory by extracting a single molecule from a whole essential oil. We have made this choice so the full medicinal benefits of our essential oils remain. Our botanical artists are continuously exploring rare plant matter to work with and the innovation that comes from nature feels endless. 
III. Ingredients
Our fragrances are formulated from 100% natural plant materials which are harvested seasonally for each years vintage. Our raw materials are sourced from sustainable, biodynamic growers and distillers and we favour wild harvested materials. Our perfumes are made from pure essential oils, absolutes, balsams and Co2 extracts. Our eau de parfum is made using pure alcohol distilled from 100% Australian wine making residuals made in the Barossa Valley, supporting our dedication to circularity.  Our 'Olio mirabilis' is made with 100% organic jojoba oil. 
Perfumer Roxana Villa

Elegant and abundantly creative are how we would describe our perfumer, Roxana Villa. Born in the port city of Buenos Aires, Argentina, into a lineage of well-travelled, women with European roots, she quickly learned to appreciate the virtues of expertly prepared, family meals, hand knitted apparel and visits to foreign lands.

Coming Soon - Sunetto
- EVOKE YOUR INNER LIGHT -