ART OF BOTANICAL PERFUME
THROUGH THE CREATION OF NEW WORLDS OF AROMA, BOTANICAL PERFUMERY FEEDS OUR SENSES, EVOKE OUR DEEPEST MEMORIES, AND TAKES US CLOSER TO NATURE.
I. Artist Collaboration 
We shine light on the artists who provoke beauty and free thinking through sensory and visual expression. We do not assign any production to laboratories. Instead, our perfume synergies are hand blended in small batches by the artists who create them. Our artists are chosen based on their integrity, connection to the natural world, and of course, olfactive brilliance. Years were spent bringing such a vision to life and the process is incredibly intimate as each artist becomes part of our tapestry.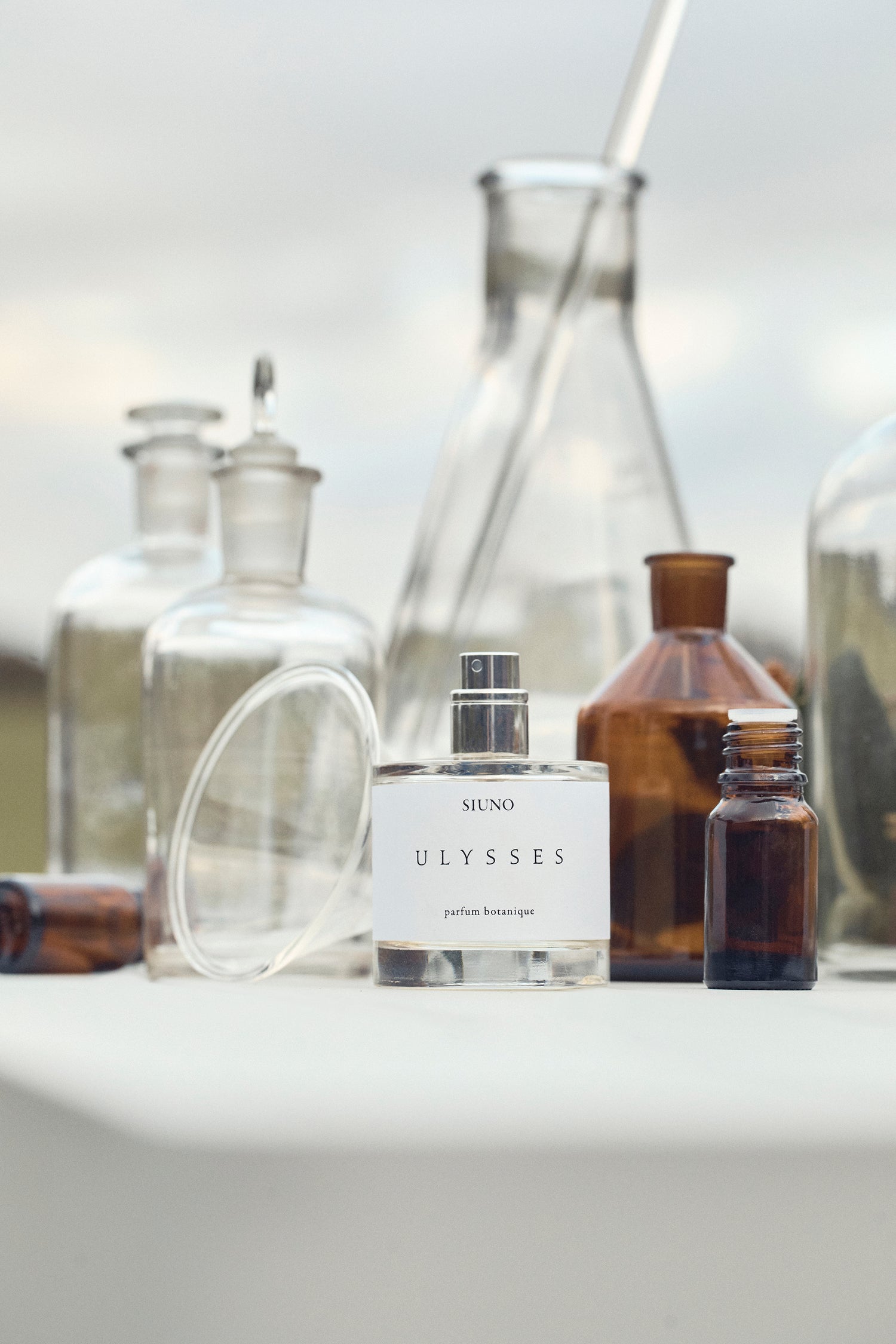 II. The Art of Creation 
SIUNO perfumes are created in limited and small batches by our botanical artists to respect each years harvest. Each note and each accord is an elaborate step which takes significant efforts and time to experiment and create the final perfume synergy. Our perfumers adapt ancient botanical processes to create our perfumery with a sensibility to energetics inspired by alchemy and nature.
III. Maturation 
Maturation is a vital stage in our perfume creation process. Our skilled artisans create a pure synergy that is then infused in either alcohol or jojoba oil amidst the serene landscapes of the Adelaide Hills (traditional lands of the Peramangk and Kaurna peoples). During this time, the fragrance evolves and matures, revealing new layers and intricate nuances. Like the aging of a fine wine, our botanical perfumes undergo a transformative journey, developing and blooming into captivating olfactory experiences. To ensure freshness and quality, each perfume is attentively bottled upon receiving your order.